FREE SHIPPING ON ALL ORDERS OVER $149
SHOP NOW
Best Sellers
Why not get a taste of some of our award-winning and most applauded whisky expressions? We deliver our full range of whiskies direct to your door. *Ontario only.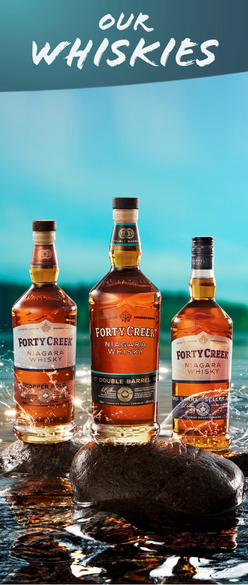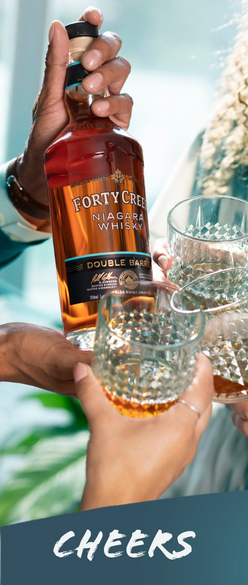 New Releases
Innovation is at the heart of every blend our Master Blender, Bill Ashburn produces. Your new favourite whisky could be our next new barrel. Whether it's whisky infused with natural botanicals or aged in beer barrels, we enjoy pushing the boundaries of blending. Try our new releases for a whisky that is truly out of the ordinary.
Creams and more
Inspired by the Canadian treats we grew up with, our award-winning creams are crafted with fresh dairy cream and Forty Creek whisky. While you're in the mood for something sweeter, why not try our our maple or coffee liqueurs or spiced rum?
COCKTAILS & KITS
Forty Creek Whisky has partnered with KVAS Fine Beverage Co. and Maiden Voyage Cocktail Co. to bring you very unique twists on some classic cocktails including the Old Fashioned, Manhattan, and Whisky Sour along with everyone's favourite fall flavour, Pumpkin Spiced Infusion. Our four curated kits include your choice of Barrel Select, Copper Bold, or Double Barrel.
Gifts and merch
Quality whisky needs quality 'accoutrement'. Whether it's a gift for the whisky aficonado in your life or a little something for yourself, our range of gifts and bundles aim to enrich your whisky-experience (or at the very least, impress the person you are buying for).